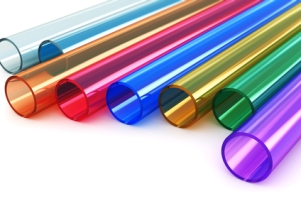 Plastic materials make our lives easier. They're so commonplace that the average consumer never gives them a second thought. But for manufacturers who rely on plastics to construct their products, there is little else on their minds. And one of the major considerations regarding plastics is this: Where can we get plastic the way we want, when we want, and at the cost we want?
Enter Walker World Trade. As your international trade manager, WWT can recommend legitimate, competitive offshore manufacturers who can provide precisely what you need. Walker can oversee your efforts to determine what types of plastics you expect to import, how long you might have to wait for your products, and what your end cost will be.
Walker can help you secure quality prototypes from reputable plastics products manufacturers in China. We can help you calculate upfront costs (for molds, tooling), manufacturing costs, and shipping costs, including customs and duties.
Additionally, WWT can source China manufacturers that can work with your need for specific order quantities. Furthermore, we can help make sure that your orders, no matter how big or small, are shipped across the Pacific Ocean in a cost-effective, timely manner.
Walker can keep an eye out for potential problems, such as those involving anti-dumping tariffs and countervailing duties. We have aligned ourselves, through decades of establishing trustworthy relationships, with China manufacturers who do not practice flooding end-user markets with too-cheap products.
As your international trade manager, Walker World Trade acts as your "eyes and ears" in China, so that you don't have to physically place staff overseas. We anticipate time zone issues and language barriers and manage those for you.
Ready to get started? Contact Walker World Trade to source your China plastics materials supplier.