Importing Plastic Products from China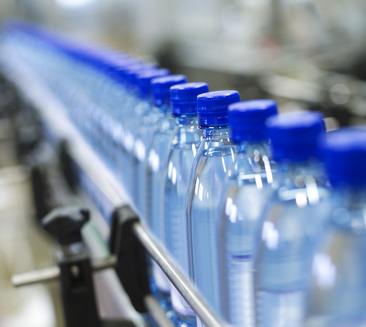 Since the invention of compounds that produced the first plastic materials around 1850 and the invention of the first injection molding machine later that century, plastic products have become a staple material for products in many industries. Plastics can be lightweight, resist corrosion and can be molded into shapes unattainable by many other materials. They can retain their strength while withstanding high operating temperatures, making them a wise option for a variety of applications, particularly in the automotive, computing, electronics, music, furniture, Gameboy, packaging, technology and many other industries.
For example, plastic products are invaluable in the construction of toys, printers, laptops, tablets, smartphones as they provide flexibility regarding shape and. The different forms of molds and mold processes can result in flexible or rigid lightweight articles.
Types of Plastic Products
Whatever your plastic products needs are, your international trade manager will be able to recommend an offshore manufacturer who can provide the desired product. Injection molding of plastic products is the most common modern method of manufacturing parts. The process is ideal for producing large volumes of a product in a short period of time. New processes involving cold injection of the plastics can further shorten the time required to yield a solid plastics part. The flexibility of the molds for plastics products is another advantage. Pre-molded or machined parts can be inserted into the plastic products mold with the result that the plastic is molded around these inserted parts to yield a plastic product that includes, for example, screws or components that are not plastic.
Highly intricate shapes of plastic products of plastic products with inserted non-plastic components make injection molded plastic products from China make this type of manufacturing a major import product for many industries.
Tool Materials for Plastic Products from China
It is important to know the type of steel used for tools or molds used to make imported plastics from China. Some metals, such as hard aluminum, have 'lives' of more than 100,000 'shots', others less. The length of the production run of the plastic product to be imported from China will be important insofar as determining the best steel for the molds.
The Number of Cavities in a mold used for Plastic Products from China
Before proceeding with an investment in tools for plastics products made in China, the importer should discuss the number of cavities that are incorporated into the mold. Fewer numbers of cavities should yield less cost, and might be best for smaller runs. Larger numbers of cavities will result in higher mold cost, but greater and faster production runs.
Ordering Prototypes of Plastic Products
When importing plastic products from China or the Pacific Rim, clients often want a prototype before investing money in molds that would be used for production. Some China manufacturers of plastic products can produce rapid prototype and low-production molds that are ideal for small runs of plastic products prototypes.
To get the kind of quality prototype you want, it's important to seek out a reputable, trustworthy plastics product manufacturer that ideally also manufactures its own plastics products molds.
Expect an upstanding company to charge 100 percent up-front for production or rapid prototype molds and tooling, and anticipate a prototype cost that will be more than the cost for the minimum order quantity production run of the item. This type of service makes it possible for the importer to market their item, create demand, and return to the manufacturer with orders that will, ideally, meet or beat the factory's minimum order quantity.
Timeline for Importing Plastic Products Manufactured in China
Once a prototype order for plastic products has been placed, you can expect tooling to take approximately four weeks. The manufacture of the samples is likely to take an additional one to two weeks. Shipping of the sample may require an additional week, typically by FedEx. Total, it's necessary to allow about seven to eight weeks for the actual receipt of the aluminum die casting prototypes from China.
Ordering a prototype of plastic products in anticipation of a larger order is actually a wise move for any importer. When the time comes to order a larger number of plastic products, the chosen factory will be ready to start production since the tooling will have already been paid for and completed.
Importing Plastic Products from China and Anti-Dumping Laws and Product Certification
Anti dumping is naturally a concern for any company or individual importing plastic products from China. To be clear, anti-dumping laws are imposed by the Department of Commerce to protect United States industry from foreign imports being sold in the country priced at below fair market value.
Anti-dumping rulings target particular exporters, rather than aluminum as an entire product category. You can avoid concerns about anti-dumping tariffs and countervailing duties by enlisting the service of an international trade management company that is aligned with manufacturers who are not subject to such duties and who are not known for their predatory pricing.
Enhancing the Offshore Design of a plastic product manufactured in China
There are no doubt plastic products can be made in the United States at a premium, and also with engineer input. But it's important to know that choosing an offshore manufacturer isn't a blind endeavor. If you are seeking an offshore manufacturer to create a plastic product prototype, be assured that improvements can be made on the item even if you're working with someone in a different time zone who speaks a different language. Offshore factories employ experts who provide ideas for improving a product before creating a prototype.
In order to get this sort of service, align yourself with an international trade manager that has established, long-term relationships with reputable offshore manufacturers that are known for contributing suggestions to enhance the design and function of a client's products, while also reducing cost. In other words, in-house assistance – even with plastic products manufacturers in China – is available for plastic products molds and plastic products tooling, and, of course for the design, development, and production of plastic products.
Discuss your prototyping needs and importing questions with Walker International. We offer a complete range of logistics services for importers of plastic products from China, including "to door" local delivery, as well as established relationships with a list of reliable international affiliates.