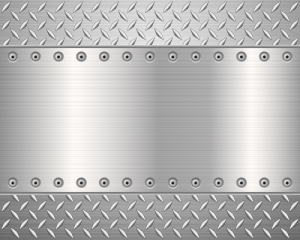 Countless manufacturers try to make their way to the top, but most of the world's steel comes from just a handful of really large companies, and most of those companies are located in China:
ArcelorMittal
ArcelorMittal is the result of the 2006 merger of Arcelor and Mittal Steel. The company boasts nearly a quarter of a million employees and produces 10 percent of the world's steel. While its headquarters are located in Luxembourg, ArcelorMittal has operations in more than 60 countries.
NSSMC
In 2012, Nippon Steel and Sumitomo Metal merged to create NSSMC (Nippon Steel & Sumitomo Metal Corporation. NSSMC produces steel for a wide span of industries, including construction, energy, and automobile. The company employs more than 80,000 employees across 15 countries.
Hebei Iron and Steel Group
Founded in 2008, Hebei Iron and Steel Group Company (HBIS) is a state-owned business. HBIS is headquartered in the Shijiazhuang, Hebei region of China. The company's 125,000 employees produce 30 million tons of steel every year. HBIS specializes in bar, welded pipe, galvanized plate, wire rod, hot-rolled plate, and cold-rolled steel.
Baosteel
Headquartered in Pudong, Shanghai, China, Baosteel employees more than 130,000 and exports to more than 40 countries. The company is primarily focused on stainless steel, carbon steel, and special steel for use in industries such as energy, machine manufacture, automobile, transportation, astronautics, and electronic instruments.
Wuhan Iron and Steel Group
Founded in 1958, Wuhan Iron and Steel Group Corporation was China's first major steel producer. The company is located in Wuhan, Hubei, China, and produces plate products, wire rod products, profile products and hot- and cold-rolled products.
Pohang Iron and Steel Company
Better known as POSCO, Pohang Iron and Steel Company was founded in 1968. POSCO is headquartered in Pohang, South Korea, and produces about 40 million tons of crude steel annually. POSCO's major output is flat steel, long steel, plates and wires.
Jiangsu Shagang
Jiangsu Shagang is a privately owned company in Zhangjiagang, Jiangsu, China. Formed in 1975, Jiangsu Shagang produces an annual 18 million tons of wire rods, rebar, slabs and hot-rolled coils.
Domestic importers can choose from an endless list of suppliers for their metal needs. Finding the steel manufacturer that best suits their needs is the challenging part. Fortunately, Walker World Trade knows how it should be done.
Walker helps importers identify and touch base with the right global sources. Companies can focus on doing business and leave the logistics to WWT. With almost 80 years of experience, Walker fully understands the obstacles facing international traders: language barriers, customs and duties concerns, prototyping, freight, and all of the complexities of getting products across an ocean.
If your business is ready to tap in to the world's tremendous metals market, then a call to Walker World Trade is a logical first step. Contact Walker today to get started.