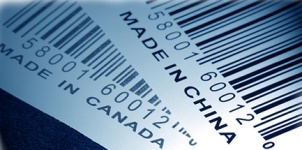 You rely on imported aluminum die castings for your business, so you're probably aware of the industry "dumping" that takes place. Should you be concerned about how this affects you?
"Dumping" occurs when imports are sold in the U.S. at less than fair market value. The exporters are able to sell at low prices, oftentimes thanks to subsidies provided through foreign government programs, and that creates big problems for U.S. industries.
Aluminum die castings are just one of many imported goods that are dumped. But it's important to keep in mind that aluminum products themselves are not the issue… the real problem lies with the exporters. (Click here for a list of China exporters most recently under review for their trading practices.) Under the Tariff Act of 1930, U.S. industries can petition the government for relief from dumped imports.
The U.S. Department of Commerce imposes a protectionist tariff, anti-dumping duty, on foreign imports that are priced below fair market value. Anti-dumping duties often exceed 100 percent. As an importer, you do not want to be involved with dumpers.
With the help of an international trade manager, you can avoid the guilty exporters. Your trade manager has identified reputable manufacturers who are not trying to undercut prices and are thus not subject to anti-dumping tariffs.
Protect yourself. Contact Walker World Trade for a list of reliable China manufacturers of aluminum die castings.