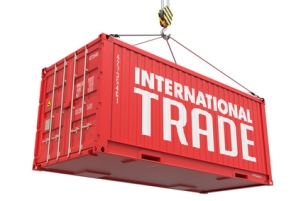 You want to import from China, but you're not sure about the protocol. Are there contracts involved? How will you approach quality control? Are your suppliers trustworthy? These and other critical questions should be answered before you venture into global trade.
An international trade manager can help. Walker World Trade has 78 years of experience in the import-export industry and has developed outstanding relationships with China suppliers and transporters. Here's how we can help you expand your business:
Trustworthiness
WWT has a longstanding reputation of honesty and reliability. We are committed to making your international business transactions run as smoothly and seamlessly as possible. And we're happy to bear the burden of investigating overseas suppliers, obtaining the best freight rates, and handling customs paperwork.
Established Connections
The best import sourcing agency is one that has relationships with global manufacturers. Walker has established relationships with companies throughout China, India, Thailand, Vietnam, Malaysia, Indonesia and all PacRim countries.
With years of experience under our belt – we've been doing this since 1936 – we have established trust and loyalty with our international partners. That's a lot more than you can count on with an internet search.
Experience
Our relationships with global suppliers result from years of successful international transactions. With Walker on your side, you can expect to deal with a network of qualified, price-competitive, reliable, trustworthy, quality-driven manufacturers. Now that's a formula for success.
Contact Walker World Trade today to find out how you can add us to your international team today.