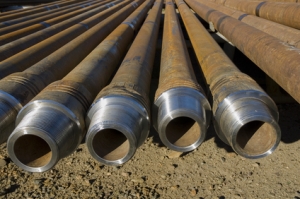 As U.S. steel imports approach record levels, so do corresponding trade complaints. Find out how to protect yourself and your steel imports.
In 2014, U.S. steelmakers filed 38 trade cases, according to the Wall Street Journal. It's the highest number of complaints since 2001. The current cases, only two of which have been resolved, involve an array of metal products, including gas drilling pipes and electrical transformer parts.
The U.S. government backed the steelmakers back in 2001, calling for higher tariffs and penalties on unfairly traded steel. The recent increase in trade complaints has incited calls for new import tariffs to protect American businesses.
The cause of the tremendous growth in steel imports (up 36 percent in the first quarter of 2015 over the same period last year) is two-fold: 1) U.S. demand reflects a rebound in the auto industry, and 2) international exporters have cut prices in response to oversupply.
The Alliance for American Manufacturing reports that the world's steel industry is equipped to produce more than a half-billion tons more steel than is made. The report indicated that China, whose April 2015 steel exports reached their highest level since 2008, is largely to blame. In response, the China Iron and Steel Association said that it is globally competitive and does not encourage high-volume steel exports but rather just aims to fulfill demand.
Ordering foreign steel can be risky. Discounts are typically favorable, but real-time pricing is difficult to gauge. Having a qualified international trade manager to oversee these transactions can help tremendously.
You can focus on running your business while the complexities and challenges of specs, prototypes, ordering, overseas transit, customs, and duties are handled by the trade manager who is equipped to deal with cultural and language barriers, shipping consolidation, and critical paperwork.
Walker World Trade has been in the import-export business since 1936. We have established outstanding relationships with reputable suppliers and carriers and can make it easy for you to bring affordable metal products from there to here. No headaches. No hassle.
Contact Walker to talk about how we can help you navigate the ever-changing world of steel importing.