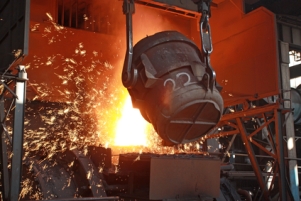 The U.S. automotive industry is always in need of metal castings, but did you know that about 30 percent of the nation's castings consumption is imported from China? What was once an attractive option for U.S. end users has become surprisingly more expensive, and here's why:
In years past, China metal exporters appealed to their U.S.-based customers thanks to tax regulations, subsidies, cheap labor, and a currency advantage. More recently, however, the exchange rate is declining and China's inflation rate (which consistently exceeds that of the U.S.) has pushed up the cost of Chinese parts.
The gap between U.S. and Chinese labor wages, meanwhile, is beginning to narrow. China's wages are rising rapidly and the value of China's Yuan is increasing as well. Experts predict that the net labor costs of the two nations will be more or less equal by 2016. This, along with "hidden costs," should be considered carefully by U.S. companies sourcing metal from China.
U.S. manufacturers know all-too-well what some of these hidden costs are: quality controls, tooling failures, power shortages, lead times, legal liabilities, and technology issues, among others. Each of these factors in and of itself impacts China's cost advantage — combined with the exchange rate, labor wage, and inflation issues means that importing metal from China may be approaching cost-prohibitive status.
Before you source metal products from a China supplier, make sure you fully understand the cost of procurement. An experienced international trade manager is on top of these ever-changing variables and can help you determine what the true cost of your materials will be.
Contact Walker World Trade, experts in doing business with China, for your metal import needs.