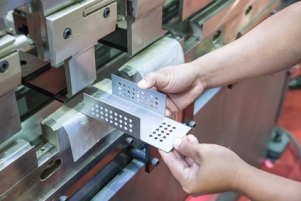 The U.S. is the world's largest importer of metal, according to Worldmapper.org. China, of course, is the world's largest exporter — and those exports include iron and steel. So it comes as no surprise that Americans are constantly on the lookout for reliable sources of metal in China.
Finding a China supplier is as easy as an internet search, but finding the right supplier is far more complex. And that's where Walker World Trade can help. Walker has been connecting importers and exporters since 1936 — decades' worth of experience in finding reputable, trustworthy China sources is our business.
Once you've been connected with a metals supplier, there is still a lot of work to do. Walker can help you every step of the way. From prototypes and quality control to freight forwarding and customs, we ensure timely delivery of quality metal products from your chosen supplier to your desired destination.
Your focus can remain on your business. Walker can oversee the behind-the-scenes details of getting exactly what you want from there to here — details that include dealing with language barriers, cultural differences, factory inspections, shipping management and more. You don't have to worry about those things because we do.
Don't proceed with an offshore metal manufacturer before you talk to us. We promise to make your dealings with die castings, metal stampings, wire, mesh, fittings or whatever metals you need the lest of your worries.
Contact Walker World Trade today to source your China metal supplier.