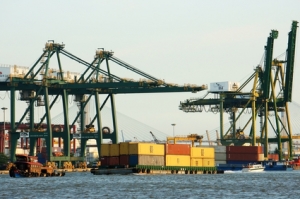 Your international trade manager may oversee just a small segment of your trade activity or they may take responsibility for managing all aspects of your entire international operation. It's important to consider how a professional trade management company fits into your overall plan.
It's All About Who You Know
Doing business with someone halfway around the world is daunting. Aside from the distance, there are issues such as language barriers and cultural differences to take into consideration. Walker World Trade has been in the business since 1936 and has developed outstanding partnerships with reliable, high-quality foreign companies. Taking advantage of these long-standing relationships can only work in your favor.
Should You Focus on Quality or Quantity?
Quality: When your products are being manufactured without your direct supervision, you can only cross your fingers that what you spec is what you'll eventually receive. Fortunately, an international trade manager can help you source the goods you expect from dependable sources. They can provide the quality control factor you need so you don't have to hire or dedicate staff to travel abroad to manage production.
Quantity: How much product you order is up to you… sometimes. Walker World Trade offers the distinct advantage of helping U.S. importers consolidate orders so that no one company feels the burden of having to order more than it wants or needs.Nevertheless, you may encounter minimum order requirements from your supplier. Find out more about MOQs here.
Bottom line: Your international trade manager knows foreign and emerging markets and understands trade barriers. Armed with this knowledge and experience, WWT is more than a middle man. Walker is your key to success in the global marketplace.
Contact Walker World Trade to find out how an international trade manager can help you.