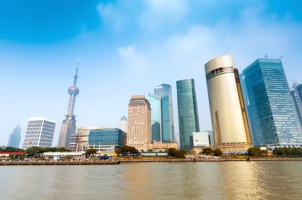 An expansion of a free trade zone (FTZ) in Shanghai will include the city's commercial center. The center is home to bank headquarters and major multinational corporations. New rules within the expanded zone will enable more companies to access preferential policies.
The Shanghai Pilot Free Trade Zone
The proposed expansion follows a 12-month test of the FTZ, which officially launched on Sept. 29, 2013. The pilot integrated four zones in the Pudong district: Waigaoqiao Free Trade Zone, Waigaoqiao Free Trae Logistics Par, Yangshan Free Trade Port Area, and Pudong Airport Comprehensive Free Trade Zone.
The FTZ is a test of economic and social reforms. Through November 2014, nearly 14,000 companies registered in the zone, more than the combined number of registrations over the previous 20 years. The reason: it is now easier for foreign investors to come in to Shanghai and start a new business.
The Proposed FTZ Expansion
The proposed additional Pudong districts have strong financial and service sectors that will help the free trade zone diversify and include the Lujiazui Financial District, the Jinqiao Development Zone, and the Zhangjiang High-Tech Park.
The Negative List
In September 2013, the State Council of China published a list of 18 service industries that would be eligible for more relaxed policies (banking, freight, telecommunications) within the FTZ. The Shanghai Municipal Government followed with the "negative list," which included 16 business sectors that are prohibited for foreign investment:
Agriculture, Forestry Animal Husbandry and Fishery
Construction
Cultural, Sports and Entertainment Industries
Education
Finance
Health and Social Industries
Information Transmission, Computer Services and Software
Leasing and Commercial Services
Manufacturing
Mining
Production and Supply of Power, Gas and Water
Real Estate
Scientific Research and Technical Services
Transportation, Warehousing and Postal Services
Water Conservancy, Environmental, and Public Facilities Management
Wholesale and Retail
The negative list has since been updated and foreign investment restrictions on manufacturing, financial services, and transportation services have been relaxed. The total number of restrictions on the negative list dropped from 200 in 2013 to 140 in 2014.
Walker World Trade can help U.S. investors take advantage of the expanding FTZ. Contact WWT today to find out how.