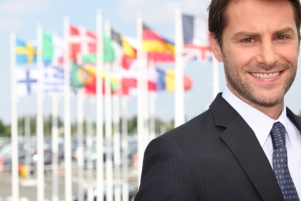 What's the big deal about having an international trade manager? There's plenty, actually. While conducting business on a global scale gives your company a chance to grow, it also adds complexity and concerns to your day-to-day operations.
And, unless you're willing to hire or dedicate staff for the sole purpose of overseeing your trade efforts, chances are you probably need the help of an international trade manager's help.
Handling Foreign Languages, Customs and Duties, Overseas Transportation
Walker World Trade has been in the business since 1936. The expert professionals at WWT can smoothly oversee all aspects of your trade negotiations and policies and help you overcome language barriers, customs issues, and the like.
The contacts Walker has developed over the decades provide the key to your success in international trade. We have cultivated relationships with Chinese suppliers, explored "local" delivery and manufacturing options, kept up-to-date with the ever-changing government regulations impacting the industry, and entered into money-saving relationships with long-distance transporters. And we've done all this with a friendly, knowledgeable, professional staff.
Importing? Exporting? Or Both?
Let Walker help you pursue export sales leads in the foreign country of your choice. Or let us assist you in securing overseas products and materials for importing and reselling. Our expertise flows both ways and can help you increase your bottom line.
Walker World Trade can be your diplomat to the global marketplace. We'll help you manage logistics, finance, trade details, regulatory issues, and even cultural concerns. There's a big world out there that – thanks to constantly improving technology, communication, and transportation – is becoming more accessible every day.
Contact WWT today get started in the international workplace.