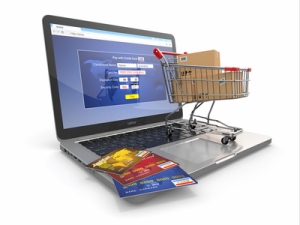 The U.S. International Trade Commission released a report regarding the trade impact of Internet-based industries. "Digital Trade in the U.S. and Global Economies Part 2," released on Sept. 11, 2014, identifies the obstacles involved with cross-border digital trade.
Here's what you need to know about the 331-page paper…
The Numbers Look Great, But…
The ITC, responding to a request by the Senate Finance Committee, surveyed 10,000 "digitally intensive" U.S. businesses, including online retailers, online publishers, and digital communications companies and compiled these results:
In 2012, digitally intensive U.S.-based firms sold $935.2 billion and purchased $471.4 billion worth of products and services over the internet.
31 percent of goods and services sold and 10.5 percent of goods and services purchased were processed completely online and involved no physical delivery.
These businesses exported $222.9 billion and imported $106.2 billion, all via online transactions. Overall, these digitally intensive companies comprised one-fourth of total online sales and one-third of total online purchases.
U.S. wages increased nearly 5 percent, and U.S. total employment increased by 2.4 million full-time equivalents thanks to the efficiencies created by digital trade.
…There Are Obstacles to Overcome
The ITC report suggests that foreign barriers to digital trade (among industries surveyed) have a negative impact on both GDP and employment in the U.S. The digitally intensive survey respondents laid out the international digital trade barriers they regularly face:
Infringement of Intellectual Property Rights. Around the world, competitors are misusing company brands, infringing on copyright and patents, and stealing trade secrets. Leading the pack in these violations is China, followed by the E.U., Russia, Canada, and Mexico.
Data Privacy. The European Union has restrictive data privacy rules and prohibits the export of personal data to foreign companies (even U.S. firms that voluntarily comply with the FTC's Safe Harbor Framework. The ITC report found that "strict privacy regulators in some EU countries have found that Safe Harbor compliance does not satisfy data protection requirements.
Localization. The barrier of localization occurs when a country favors domestic companies. Survey respondents indicated that some country's have implemented (or are implementing) legislation that requires internet companies to store personal data about buyers in the country in which they reside. Doing so, according to the ITC's report, "can be expensive, time-consuming, and distruptive to business planning and operations."
Online Censorship. The U.S. firms surveyed expressed concerns about the censoring of online content (blocking IP addresses, for example) that makes online trading more difficult. Such barrier activity has taken place in China, Egypt, Russia, Saudi Arabia, Turkey, the UAE, and Vietnam.
Unannounced Customs Changes. This area has always been tricky for international businesses. The companies surveyed by the ITC complained that some countries change customs laws and procedures often and without transparency. As a result, "government actions can be punitive when violations are found" – regardless of the lack of sufficient notice.
Before you take you expand your online business to the global marketplace, talk to an expert. The professionals at Walker World Trade can help you deal with these barriers so that your international online venture is a profitable one.