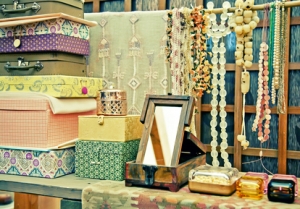 Are you ready to make some serious money? Reselling items that you import from China is an easy way to turn a big profit. And it all starts with picking the perfect product.
Pick Your Product
Your options are truly endless. Be specific about the product you want to sell, and make sure there is a solid demand for it. And make sure it will be profitable for you.
Some products require too large a minimum order or too great a start-up cost. You can't determine how profitable a product will be until you've worked out the details with a China manufacturer or supplier. Avoid the time, hassle, and risks involved with finding a China company on your own – let an experienced international trade manager do it for you.
Steer Clear Of Crooks
Too many of the China suppliers you'll find through sites like Alibaba are scammers. Let a trade manager like Walker help you build a relationship with a China company that can supply the best, most affordable products for your niche.
Walker will help you be on the lookout for trademarked or counterfeit goods. (You might be able to make a quick buck on these items, but it's definitely not the way to do business long term.)
"Weigh" Your Options
Small and light products will give you the best profit margins. Heavy items, such as furniture, are expensive to ship around the world. Consider how your product will get from there to here, how much you'll want to order at once, and what your true landed cost is.
Consider sourcing less-than-perfect products. Many factories want to unload their slightly imperfect items and, as long as your honest with your customers about what you're selling, this could work to your benefit.
Low-cost products are best for start-ups. Anything too pricey will require too great an investment to get started and will lead to greater problems later with regards to shipping or returns.
Avoid competitive products. Categories like electronics, clothes, foods, and other essentials are already saturated, and it can prove quite difficult to carve out your own niche.
Don't invest too much in seasonal products. When they're hot, they're hot. And when they're not, they're not. When you have deal with a China supplier, minimum order quantities (MOQs) are involved. The last thing you need starting out is a garage full of seasonal inventory that you can't unload for another year.
Place Your Order
With help from Walker, you have lined up the perfect China supplier. Now it's time to place that first order.  Research what top sellers of your item are listing as selling prices, and use that as a profit guideline as you work through the product and shipping costs of getting your goods from here to there. We can make sure that you have taken into consideration all of the costs involved, including freight, duties, and local delivery.
Sell Your Product
Once Walker and your China supplier help you get the products in hand, be ready to sell them. Take advantage of every platform available, including Amazon, eBay, or your very own store on Etsy. Trial and error will help you set a final price that takes into consideration listing costs, postal and packaging expenses, and more.
Go Back To Your Supplier
As your business grows and you begin to make money, you'll get a better feel for how often you want to order and how much you want to pay each time. Walker can help you revisit the terms of the agreement you have with your China supplier so that you can make the most of your investment.
What are you waiting for? Contact Walker today to start importing and selling!