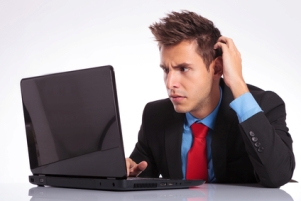 Importing from China presents tremendous business opportunities for both established businesses and start-up companies. And the key turning these opportunities into profitable ventures revolves around one critical step: finding the right product and the right supplier.
As with any business venture, you need a plan. Follow these steps to claim your piece of the pie:
Consider Your Options For Sourcing Product
Most eager entrepreneurs want to source products themselves. Doing so seems easy enough but involves significant risks and drawbacks. Take Alibaba, for example. The site lists suppliers for just about every product you can imagine. The problem is this: Alibaba assumes no responsibility for qualifying these suppliers, so you could easily wind up dealing with a dud.
You may find yourself on an official-looking supplier website that offers just what you need. Unfortunately, even crooks can create attractive websites. Getting caught-up with a dishonest supplier can cost you a bundle and create headaches you never dreamed possible.
Watch Out For Scammers
Dealing with an international trade manager ensures that this will not happen. Instead of scouring Alibaba, contact Walker World Trade. Our 78 years of international business experience enables us to connect you with tried-and-true China manufacturers and suppliers so you won't get burned. We won't let you do business with a company we don't trust.
We deal with viable China companies that understand the needs of U.S. businesses. Our long-standing relationships mean that you can be up and running sooner than if you had to locate a source on your own.
Recognize The Challenges
Doing business with a China company is quite different than dealing with fellow American companies. Language barriers can wreak havoc on your communication efforts and your specifications can be easily misinterpreted. The last thing you need is a bunch of the wrong product that you can't sell.
These early steps are the most time-consuming of your venture, but they're also the most important. Instead of sorting through hundreds of bad suppliers and trying to communicate your needs with someone who can't understand you, consider using an experience trade manager – someone who has done business in China, who understands the barriers, and who can connect you with the supplier that best fits your specific needs.
Finalize Your Supplier Options
The relationship you build with your China supplier will make or break this. Ideally, you will find a company that will handle your product from start to finish so that you can just sit back and reap the rewards. Finding that type of company via an Alibaba search, however, is like looking for a needle in a haystack.
Don't waste your time searching on your own. Work with a trade manager who has already established relationships with China companies. The benefits are countless: you won't have to worry that you're sending money to a scammer, you'll have someone to bridge the language gap, you'll have opportunities to consolidate freight so that even your smallest orders are affordable to import, and you'll have someone who knows the ins and outs of getting through customs.
Get a leg up on your competition: Contact Walker today to find a fantastic supplier and be on your way to making a fortune.