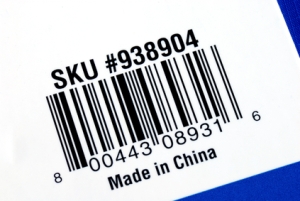 "I bought a container-load of product from an Alibaba source. The Alibaba company quoted a price that was 'delivered' to my warehouse. When the container arrived in the States, I received a call from a customs company (or someone) who told me that I have to pay for an insurance policy and that I owe as much in duties and fees and storage as I paid for the products. Had I know that I wouldn't have imported the stuff!"
Don't underestimate your delivered costs. Gather as much information as you can before you commit to a purchase. Here's how:
Determine Your Landed Cost Before You Pay
China companies are interested in one goal: to sell you product. What happens after you pay for the product is your responsibility. It's no longer their problem… it's yours.
Most offshore manufacturers are unfamiliar with U.S. Customs and Border Protection requirements for importing product into the country.
Furthermore, first-time importers are also misled by China shippers promising to "deliver the product to your 'door' in the U.S."  Unless the China shipper has an American office qualified to manage the filing of documents and arrangement of local delivery after arrival in the U.S. (or a relationship with a reputable international trade management company), such a claim by a China shipper is impossible.
So what should a new importer do before shipping goods? Know the landed cost of the product before you send any money offshore.
What Does "Landed Cost" Mean?
The landed cost is that cost that you might use to establish your selling price or bill-of-materials cost. The landed cost includes the cost of the goods, of course, but it included all of these other expenses as well:
Origin fees
Freight
Customs fees
Handling fees
Duties
Taxes
Insurance
Local / U.S. delivery
… as well as any and all other charges that are known at the time of receipt of the goods at the container yard or customs yard.
Anticipating Problems
There are variables involved. Customs may examine the cargo and would charge a fee for the exam and warehousing. Customs exams are random. Whether cargo is examined or not is not known until the cargo is delivered to the States. The costs for a customs exam must be paid before customs will release the cargo.
Bottom line: As an importer, you should calculate your landed cost (the cost of getting the item to your U.S. location) before you send money overseas.
How To Determine Your Landed Cost
The surest way to determine the landed costs of products imported from offshore is to engage the professional services of a trustworthy international trade management company.  Experienced and reputable international trade management companies will acquire the information needed to calculate the true landed cost for their clients. Within a few days after receiving an inquiry from a potential client, such trade management companies should be able to provide the client with an accurate landed cost of the items of interest, provided that product design and development is not required.
In other words, the costs for freight (whether air or ocean), duties, taxes, fees, marine / air insurance, local delivery and, if required, devanning and warehousing, will be determined by an American international trade management company and then amortized appropriately over the products shipped.
Know your costs before you establish your selling price. Complete your due diligence before you sent any money overseas.
Contact Walker World Trade for help with your landed costs. WWT has been helping importers since 1936, and can help you make your international venture a profitable one.