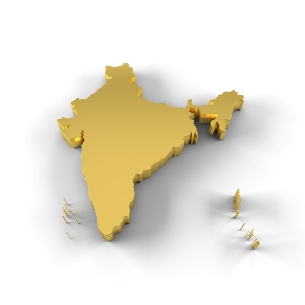 Importers worldwide are making major changes to their imports. These nations have taken stock of their 4th-quarter economies and made 2015 budget adjustments accordingly. Will their import cutbacks affect your export business? Read on to find out:
South Korea:  Automobile Imports
For the first time in a quarter of a century, South Koreans will spend more on cars imported from Europe than it will earn exporting its own vehicles.  At $4.6 billion, the value of imported BMWs, Mercedes and other foreign brands is up 60 percent, compared with Hyundai and Kia exports of $4.4 billion. In a market that was once extremely nationalistic, South Koreans no longer feel an obligation to buy domestic automobiles.  The top-selling import: the $35,000 Volkswagen Tiguan SUV… in white.
India:  Gold Imports
India, currently the world's largest consumer of gold, imported $4.18 billion in October 2014 (versus $1.10 billion in October 2013) and widened its trade deficit to $13.35 billion (versus $10.59 billion a year ago). Bank officials are concerned that the growing imbalance will lead to another dangerous run on the rupee. Jewelry companies, India's biggest exporters, fear that new restrictions on gold imports will harm their domestic and international business. The gold import restrictions are expected to be announced soon (and gold smuggling is expected to skyrocket).
Zimbabwe:  Sugar Imports
To protect its local sugar industry, which is currently experiencing dismal sales, Zimbabwe will charge a 10 percent duty on all imported sugar, beginning January 2015. Domestic sugar producers applaud the government's move to protect them and continue to push for the clearing of more land to enable them to increase sugar production.
Nigeria:  Gasoline Imports
Nigeria, Africa's biggest crude producer, has slashed its 2015 gasoline import subsidy budget in half. (The government pays a subsidy that corresponds to the difference between the international market price and the official domestic pump price). The 2015 budget allocation of Naira 971.1 billion is now Naira 458.6 billion, a cut of more than 50 percent. Oil contributes about 80 percent of Nigerian government revenue and more than 85 percent of the nation's foreign exchange earnings. The cut comes in response to the continued fall in global oil prices.
Ukraine:  Poultry Imports
The Ukraine has banned poultry imports (live birds and bird products) from Britain, the Netherlands, and Germany. The whole world will be watching to see if the ban will have an impact on the spread of a highly contagious form of bird flu that has been spotted in each of the exporting nations. The World Health Organization warned that the circulation of bird flu viruses in poultry risks the spread of sporadic infections among humans who are exposed to infected birds or contaminated environments.
If you are an exporter, considering contacting Walker World Trade. With more than 76 years of experience in the international trade arena, WWT can offer expertise you'll not find elsewhere.