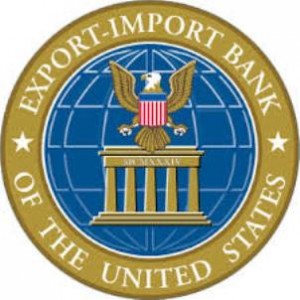 If you are an American exporter, then you'll want to read this.
Your business – and the livelihood of U.S. businesses everywhere – is depending on Congress to reauthorize the Export-Import Bank of the United States.
Here's why:
Ex-Im Bank 101
The Export-Import Bank of the United States (Ex-Im Bank), created by President Franklin Roosevelt in 1934, is the nation's official export credit agency. It provides loans, guarantees and insurance for American goods and services. In 2013, Ex-Im Bank supported 205,000 jobs and positively impacted the nation's manufacturing sector's 17 million jobs. Its ultimate mission is to assist in financing the export of U.S. goods and services to global markets.
Why is this important? Because trade is global – 95 percent of the world's customers live beyond U.S. borders. In 2013, Ex-Im supported $37 billion of U.S. sales to customers around the world.
Small Businesses Should Be Especially Concerned
Ex-Im Bank helps small business exporters. It enables them to take on new markets and create jobs. In 2013, Ex-Im Bank recorded 3,413 transactions, and almost 90 percent of them were for American small businesses. Larger companies also use the bank, and their exports funnel down to create business for small suppliers.
It's Good Money for the U.S.
The money that Ex-Im Bank lends to companies is repaid to the U.S. Treasury – the profit in 2013 was more than $1 billion. And the default rate is low, as in less than one quarter of one percent.
Ex-Im Bank is authorized by Congress – its last reauthorization was May 2012, and the current charter expires September 2014. Unless the charter is reinstated, U.S. exports and American jobs will suffer. The U.S. needs Ex-Im to compete globally. You can reach out to your congressmen to reinstate this important charter.
Find out more about exporting by contacting Walker World Trade. There is a great big world of customers waiting for your goods and services.