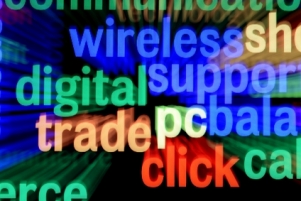 The internet has opened up global trade and leveled the playing field for big companies and small cottage industries worldwide. Digital communication has helped boost trade among a large number of countries, but importing companies still face a number of obstacles, including lack of information, customs barriers, and differences in national laws.
Trading Among Internet-based Industries 
Internet-based industries range from financial services and healthcare to retail and education. An estimated 2.3 billion people have access to the internet, and that figure that is predicted to reach 5 billion by 2020. Traditional industries can no longer afford to avoid a digital presence.
Obstacle 1: Lack of Information
A tremendous amount of information is needed to break into the international marketplace. You will have to learn about duties and customs, consumer sales law, language barriers, and cultural differences? The complexity continues for digital transactions:  are you set up to accommodate the local digital infrastructure of the nations you're dealing with? Adding to the challenges are the different data privacy laws that you may encounter from one foreign counterpart to another.
Obstacle 2: Intellectual Property Rights Barriers
Be careful about taking your innovations to countries with unclear or unreliable intellectual property laws. Should problems arise, you could find yourself on the short end of the stick because many countries lack cost-effective dispute mechanisms in place. Music, book, movie, and software piracy in various parts of the world is counted as one of the biggest obstacles to increased online exports.
International Trade Management Can Address Digital Trade Obstacles
Digital trade barriers is that they are actionable issues. A China import/export expert like Walker World Trade can help facilitate smoother digital transactions between parties and assist foreign importers with the important legal aspects of digital trade across the ocean. Walker's experience and expertise will help you jump on the digital trade with fewer obstacles.
Contact Walker World Trade, an international trade manager since 1936, to take your digital business overseas.