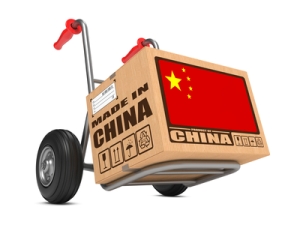 July 2014 showed an impressive surge in China exports to the U.S., Europe and Southeast Asia.
The boom will help strengthen the world's second-largest economy as it continues to improve foreign trade numbers.
It's Been A Good Summer for China Exports
China did not enjoy a good trade start in 2014, but the politically sensitive country is seeing a brighter future thanks to impressive summer demands from its international customers.
According to the General Administration of Customs, China exports expanded 14.5 percent over July 2013, with a trade surplus of $47.3 billion for the month (up from $31.6 billion in June) – the amount is nearly double the $27.7 billion projected by economists.
The Boom May Help Even Out International Currency Advantages
Experts predict that China's unexpected surplus could result in an appreciation of the Chinese currency. Currently, the controlled currency gives China's exporters an unfair trade advantage by keeping the value of their goods low in U.S. dollars.
China imports, on the other hand, remain weak. The country is suffering a slow domestic growth with a struggling real-estate market that results in a reduced need for building materials and related commodities. The slump should be temporary, according to industry analysts, who predict that imports will grow in coming months.
China Isn't In a Position to Stop Exporting… Yet
Ultimately, China wants its economy to rely less on exports and investments, but the increase in exports is much-needed to boost employment and economic growth. China's actions to support exporters with tax rebates and increased credit lines indicate that the country recognizes that, at least for now, it will continue to rely on the business of exporting.
When your business is ready to expand with imports from China, Walker World Trade is here to help. Contact us today to get started.