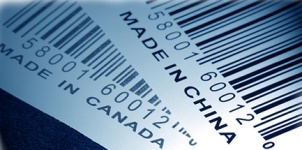 Are you looking for a trustworthy China manufacturer? You could use an internet search engines such as Alibaba, or you might consider emailing some of the advertisers that have appealing websites. (After all, if the advertiser has a nice website, the company must be trustworthy, right?)
But there is always worry in the back of your mind: How do you know that your hard-earned money won't be sent to some China manufacturer who'll just take it and run? How do you know that the product you order will be shipped according to the design and specifications you want (if it's shipped at all)? 
Walker World Trade hears these questions every day, and we answer your question with one of our own: If you don't know what you are getting into, why get into it?
Since 1936, Walker International's primary goal has been to establish dependable, responsible, and loyal relationships with offshore manufacturers on behalf of our clients. When you deal with us, you know what you're getting into. We assume all of your trade worries and concerns so that you can focus on your business. 
We will get your project manufactured by a trustworthy China manufacturer.   We know the owners, we know their kids, and we know their grandkids. We have been building relationships with these exporters for decades, and these China factories stand behind their products. These manufacturers know American business requirements: they've been shipping products to the U.S. for years. And we'll manage your freight, customs,shipping insurance and local delivery, too.
You can't put a price on the peace of mind that comes from doing business with a reputable China manufacturer. This peace of mind is precisely why companies choose Walker. Reduce your risks. Stop worrying. Concentrate on selling your product.
We will help you develop a successful China import-manufacturing project. It's not rocket science, but it involves things just as complex: Knowledge. Experience. Trust.
Check out the short list of industries we serve and products we import. Don't see your industry or product? Call us at 248-644-7700 or fill out the Get Started Here form (right) for help.
Aluminum Composite Panels: PVDF, PE ACP, fireproof
Backpacks, Tents, Sleeping Bags, Duffle Bags, Carports, Cots
Building Products: plywood, MDF
Consumer Electronics
Diamond Saw Blades  
Electronics: OEM, ODM
Fasteners, Brass and Steel Fittings
Fencing: chain, aluminum wire mesh, wood, PC
Flooring, Molding
G70, Lashing Chains, Chain Hoists, Rigging Hardware, Drill Bits, Skidder C
Hardware, Hand Tools
Kitchen Cabinets    
Knives: promotional, high-quality Damascus, hunting, camping
Laptops, Tablets: 7-, 8-, 10-inch, capacitive, resistive
Marble and Granite
Metal Stamping
Plastic Injection molding, molds, product
Pots, Pans
Premiums, Promotionals
Sinks, Toilets, Shower Stalls, Faucets, Bathtubs, Whirlpools, Saunas
Tableware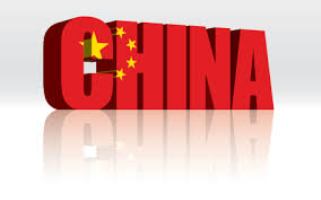 Click here and then check your downloads folder to view a list of some of those industries with which Walker is aligned. Walker has relationships with trustworthy China manufacturers (not trading companies) in each of these industries.
Note: Minimum order quantities apply. Factories may have design & development and tooling costs for start-up projects.