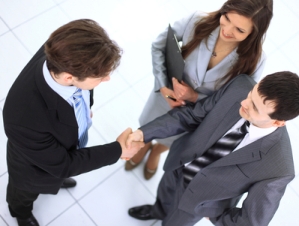 As your international business grows, so does the need for dedicated personnel to manage the complexities of global transactions. Before you incur the expense of hiring full-time staff members, consider the simplicity and affordability of dealing with Walker World Trade.
Walker World Trade provides the very services that would be performed by your own hire of an internal trade management employee… without the expenses of salary, health insurance and unemployment and without contractual obligations.
More Than a Middle Man
Let Walker manage your international trade while you focus on your core competencies and gaining more business. Walker is not playing the role of a "middle man." We are an integral part of your management team — an international team that has insured our North American clients and offshore suppliers of a long-term, win-win relationship.
78 Years of Experience
Walker's trade management expertise facilitates efficient and timely communication with offshore suppliers. We provide assistance with factory sourcing, product design, development, prototyping and production. You reap the benefits of 78 years of business experience and long-term relationships with offshore manufacturers characterized by the same values and integrity as Walker.
Integrity and Reliability
The integrity of our offshore suppliers is important. Our manufacturers stand behind their products and are an integral part of the international trade management team that ultimately benefits your business. All of our manufacturers are familiar with North American business practices. Walker deals directly with manufacturers, not trading companies. You use our services when you need us.
Contact Walker today to learn more about making us part of your international trade management team.