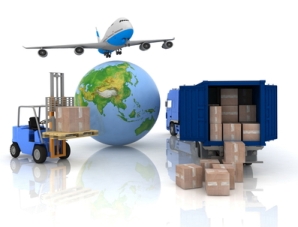 Exporting is the process of moving products from the U.S. to another country.
Walker World Trade has been an expert in the field since 1936. If you have been considering your business internationally, WWT can help.
All you have to do is provide information about your products and clients. Walker will do the rest.
Value-Added Services
As an industry veteran, Walker has established a network of customs agents and freight forwarders to provide value-added services:
Global airport-to-airport and seaport-to-seaport
Export groupage and consolidation
Specialized  transportation for fragile and hazardous goods
Refrigerated transport
When your product reaches its country of destination, your client will arrange for customs clearance and local delivery.
Get a quote
To request a quote for export rates, you will provide the following information:
Name of shipper
U.S. port of origin / pick-up location of the cargo
Cargo description and MSDS (if applicable)
Shipper's declaration of hazardous material form (if applicable)
Commercial invoice of cargo value
Weight and cubic measurement of each carton/crate/drum to be shipped
Date that cargo will be delivered to the air/seaport of origin
Name of port of discharge
Walker can help you through this process. Contact us today to get started.