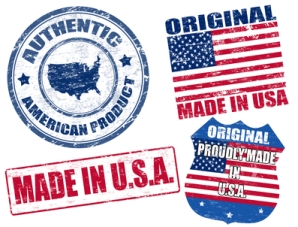 In a report released last month, the United States Department of Commerce Department reported that U.S. exports hit $2.3 trillion in 2013. U.S. Secretary of Commerce Penny Pritzker said that increasing export numbers show that selling internationally is critical to growing American businesses and the nation's economy.
Check out the 2013 Export Overview from the International Trade Administration Office of Trade and Economic Analysis:
2013 Export Overview
*U.S. exports of goods and services increased by 2.8 percent in 2013 to a record $2.3 trillion. U.S. imports dropped (for the first time since 2009) by 0.1 percent to $2.7 trillion.
*The average annual import price per barrel of crude oil 2013 was $97.01, below the average in 2012. In 2013, the U.S. imported 2.81 billion barrels of crude oil, down 9.2 percent from 2012, which was the lowest since 1995.
*Exports as a share of the U.S. Gross Domestic Product held steady from the record of 13.5 percent recorded in 2011.
*In 2013, the U.S. goods and services trade deficit totaled $471.5 billion, an 11.8 percent improvement over the $534.7 billion trade deficit of 2012. Petroleum represented nearly half of the U.S. trade deficit in goods and services.
*The U.S. had a record surplus in services trade totaled $231.6 billion, up 12 percent from 2012. The U.S. showed large surpluses in other private services, royalties and license fees, and travel.
The Largest Export Markets
The five largest export markets for U.S. goods in 2013 were as follows.
Canada $300.3 billion (up 2.7%)
Mexico $226.2 billion (up 4.7%)
China $122.0 billion (up 10.4%)
Japan $65.1 billion (down 6.9%)
Germany $47.4 billion (down 2.8%)
Record levels of U.S. exports were achieved in 63 markets, including Colombia, Panama, and Peru.
Expand Your Business Worldwide
Claim your share of the export business.  Walker World Trade can provide expert assistance to help your products reach customers all over the world. Contact Walker today.