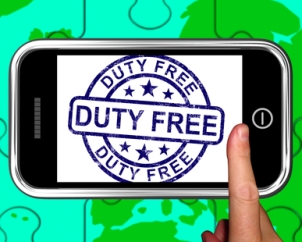 Instituted on Jan. 1, 1976, GSP, or U.S. Generalized System of Preferences, is intended to promote economic growth in the developing world and offers tremendous benefits to U.S. businesses as well. How is your business impacted by GSP?
GSP Facts and Figures
According to the Office of the United States Trade Representative, U.S. businesses imported $19.9 billion worth of products under the GSP program in 2012, saving companies more than $742 million on import duties. More than 80,000 domestic jobs are associated with moving GSP imports from docks to manufacturers, farmers and retailers.

GSP provides preferential duty-free entry for products that are imported from more than 125 designated beneficiary countries (including more than 40 least-developed countries). Nearly 5,000 8-digit U.S. tariff lines are eligible for duty-free entry under GSP. Qualified products include manufactured items, chemicals, jewelry, building stone, carpets, and certain agricultural and fishery products. Items such as textiles, apparel, footwear, handbags, and watches are ineligible.
The top GSP products, by value, are ferroalloys ($1 billion), motor vehicle parts ($938 million), rubber radial tires ($883 million), silver and gold jewelry ($748 million), and crude petroleum ($664 million). The top GSP beneficiary developing countries include India, Thailand, Brazil, Indonesia, and South Africa.
How the GSP Program Affects You
The GSP program is yet one more facet of your border transactions. If your business is importing from a designated beneficiary, then your paperwork must include GSP validation for the foreign assembler. Omitting this information at customs is a common border oversight.
Having an expert overseeing your GSP transactions can make your international operations run much more smoothly (while remaining within the law). Walker World Trade is well-versed in the import business and can help you navigate the increasingly complicated paperwork that's involved.
Contact WWT today to find out if you're in compliance.