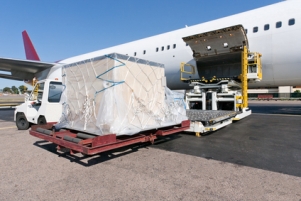 Thanks to international trade managers, businesses are now able to import and export goods with more peace of mind than ever. As one of these agencies, we at Walker World Trade have developed the expertise and built the relationships that enable you to do business all over the world.
Export Consolidation
Sometimes you won't have enough cargo to fill an entire container. Your freight forwarder can group your consignment with other cargo so you can enjoy the cost savings associated with full-container requirements.
Airport Freight Services
Walker offers reliable freight forwarding services to effectively and affordably move goods from one airport to another. We have an extensive support network that enables us to manage consolidations, chartering of aircrafts and other freight services.
Seaport Cargo Services
Seaport transit involves the handling of bulk orders, fragile items and timely delivery of consignments. Knowledgeable, freight forwarders are well-equipped with road transportations and marine vessels.
Specialized Transportation
Perishable cargo requires appropriate packaging, refrigerated transport and timely delivery. Fragile and hazardous materials need special protective equipment, permits and specialized containers. As your freight forwarder, Walker World Trade will ensure appropriate handling, labeling and packaging.
Walker World Trade Will Help
Freight forwarding is a significant component of doing international business. Contact Walker World Trade  to find out how we can help you effectively move your cargo.