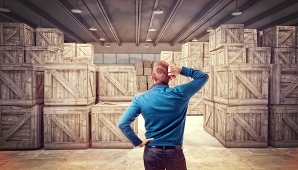 They're out there. Those offshore search engines and agents promising remarkable prices and inexpensive freight to your U.S. designation. Don't fall prey to their schemes.

Where is your cargo?
Oftentimes, offshore suppliers will use PacRim freight forwarders that ship to Los Angeles and New York – the two U.S. ports to which most of their cargo is shipped – regardless of where the U.S. client wants the cargo to arrive. Unsuspecting importers will discover that their cargo is in L.A. when they were expecting it to arrive in Miami!
Who is responsible for anti-dumping duties?
Additionally, offshore factories and agents advertising on internet search engines are not invested in antidumping legislation or countervailing duties. The only interest of the PacRim companies and get-rich-quick agents is to sell product. All other risks lie with you, the buyer.
As an importer, you must be aware of all risks prior to engaging any company or manufacturer for its import services. Antidumping duties can cripple an importer who is unaware of the duty-status of his products prior to importing.
And remember this: Should antidumping or countervailing duties be imposed subsequent to more normal duties, Customs maintains the right to go back several years and charge importers for the additional duties based on antidumping duty. This very practice has forced many a company out of business.
Find a company you can trust.
Protect your investment, and that of your shareholders: Work with reliable, knowledgeable companies that will advise you about all the facets of the import business. Money can be made, but risks are involved.
Walker World Trade has been in the business since 1936. We can help you reduce your risks before they cut into your profits. Contact WWT today to take advantage of decades of profitable import experience.