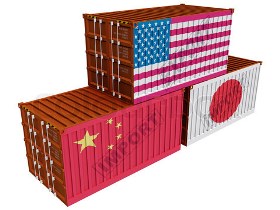 A great many firms that conduct international business lack a critical component for success: the internal trade manager. Fortunately, you don't have to increase staff to make sure trade manager duties are fulfilled. Put an outside consulting expert to work for your growing company.
The responsibilities that fall under the umbrella of international trade management are significant. You may find that your business requires assistance on all levels of trade negotiations and policies, or you may need consulting for specific segments of your trade activity.
Put WWT to Work For You
Walker World Trade has been in the business of international trade management since 1936. Our English-speaking staff is well-versed in all of the regulations and nuances that accompany the complicated global trade industry.
Our experience eliminates your need to hire bilingual staff to manage overseas transactions. We've done the legwork and can provide the benefit of excellent, long-term relationships with our global partners. We know the law and can easily navigate the complex paperwork that accompanies importing and exporting efforts.  And we know the ins-and-outs of getting product to or from remote international localities.
WWT has worked with products and servicesof every kind — from laptops and mattresses to building materials and sporting goods. Before you invest time and money researching your product, marketing, shipping and pricing needs, check in with us… we may have already done it.
Our friendly, knowledgeable experts know foreign markets, emerging markets, trade barriers, logistics and customs. Walker World Trade can be your diplomat for international trade relations.
Contact WWT today to find out how you, too, can succeed in the international marketplace.