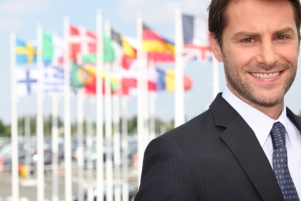 When you're purchasing goods from a company in another country, one of the biggest obstacles you'll face is the language barrier. A sourcing agent, acting on your behalf, can help you manage the business relationship by overcoming language difficulties.
Establish the terms of your agreement.
You and Walker World Trade will come to an agreement that involves that involves the length of our services (including who is able to terminate the agreement), payment terms and overall duties.
As your sourcing agent, we can provide market information about potential sellers and keep you abreast of product availability and shipping conditions.
Why Walker World Trade?
The outstanding connections we have with global manufacturers have been established by experience. Walker has been developing these relationships since 1936.  We are well-versed in conducting business with manufacturers in Europe, the Pacific Rim and beyond.
Anyone can find a global source via an internet search, but an experienced sourcing agent has the inside track. Over the decades, Walker's successful transactions with global suppliers have created an impressive foundation of integrity and trust that, ultimately, benefit you.
It's All About Experience.
When you're dealing with people and products unseen — and likely in an entirely different language — it helps to have someone who's been there and done that. Walker World Trade has developed countless relationships with the owners and staff of offshore factories that promise successful import transactions for you, our client.
Our long-standing affiliation with suppliers around the world provides you with competitive prices, first-rate quality and reliable shipments.
Contact Walker today to learn more about how our Sourcing Agent Services can help you.