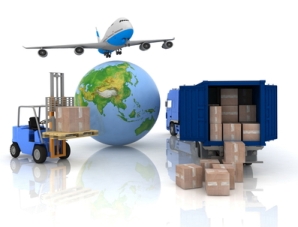 International shipping, both importing and exporting, can include a whole host of carriers and legalities. Fortunately, freight forwarding services are available to manage the overwhelming logistics involved.
Why You Need Freight Forwarding Services
The freight forwarder does not move the freight. Instead, it serves as the liaison between you and international transportation services. The forwarder ensures the products reach their proper destination at the right time and in good condition.
A freight forwarding service can save you a tremendous amount of time and trouble obtaining reliable international transportation of your product. The service is particularly helpful when your in-house staff is not well-versed in worldwide shipping procedures.
Walker World Trade Provides Expert Freight Forwarding Services
Walker World Trade has established excellent relationships with a wide array of reliable air and ocean carriers to provide door-to-door transport at competitive, high-volume contract rates. We take on the task of negotiating prices and routes to provide the best balance of cost and speed.
Walker freight forwarding services include management of customs and border protection documentation and fees, along with tariff classification, bond assistance, and insurance. Our easy-to-understand, itemized freight quotes enable you to determine your best landed costs and prices.
Our English-Speaking Staff Keeps You Up-To-Date
Our North American staff and offshore regional managers are fluent in English and maintain regular communication with you regarding bookings, filings, and departure and arrival times. Daily reports keep you up-to-date on the status of your shipments from point of origin to destination.
Contact us today at (248) 639-4500 to learn more about our freight forwarding services or to request a quote.