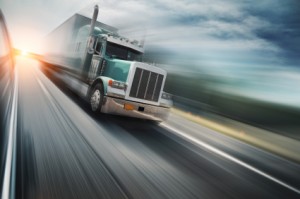 There are enough delays in international business without placing a large order for product or supplies only to have the wrong items arrive at your doorstep weeks or months later. At that point, you're back to square one – and now your schedule has been delayed, your budget has been altered, and your frustration level is undoubtedly sky-high.
How Did This Happen?
One of the biggest questions you want answered immediately after an incorrect shipment is: "How did this happen?" Oftentimes, working with subpar or unverified international suppliers will result in errors in shipments and, unfortunately, money lost.
Attempting to import goods all on your own can also lead to problems with a product's arrival, quality, or accuracy – there are so many elements to complete and monitor when importing goods from China or the Pacific Rim.
How Can I Prevent This from Happening Again?
The second biggest question is: "How can I prevent this from happening again?" Simply enough, working with an international trade manager is the smartest way to ensure that quality materials arrive to you on time, in good condition, and without exceeding your budget.
The word "logistics" is used a lot in today's marketplace – and that's because coordination and strategy are two of the biggest pieces of the importing pie. A global sourcing agent takes into account every aspect of product development, without missing any avenues that may be overlooked should you attempt to manage logistics all on your own.
The Benefits of Using an Import Manager
Finding a qualified, trustworthy, reliable, price-competitive, global source is the first hurdle any businessperson will admit to when attempting to work with international suppliers. An international trade manager is well-versed in product sourcing and has a roster of accountable and established suppliers.
Once you have decided upon a factory for your parts or supplies and procured the goods you want through the help of your global sourcing agent, shipping the product from the offshore factory to the desired destination is the next big job. An import manager takes care of booking cargo for ocean or air freight transport while also managing U.S. Customs, homeland security, and federal government filings. By tracking all shipments from start to finish, an import manager ensures that local delivery services will get every order to the client's destination.
Ultimately, retaining the services of an import manager is a monkey off of your back. Outsourcing this important job to an established expert is the smartest way to get your business off the ground or keep it running smoothly. Walker World Trade has been managing complete import and export logistics for over 75 years. Contact us today to learn more and find out how we can aid you in your endeavors.