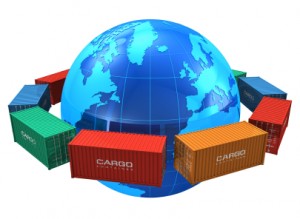 Here's a version of a question that global sourcing agents often hear: "I was told my product would be delivered to my place in Chicago. So why is it in Miami?" Unfortunately, all too often, people who attempt to import from China manufacturers without professional international trade guidance find themselves in a sticky situation when their order does not end up where they originally asked for it to be.
There are many ways that logistics can go wrong when it comes to importing goods. It's not that people dealing with international suppliers intentionally exercise poor judgment – you just want to get your results quickly and in the best way possible. But your good intentions could be your doom.
Shipping Error #1: Stinginess
In an effort to be cost-efficient, a company may choose a do-it-yourself method regarding shipment of goods from a China supplier. But the truth is that a global sourcing agent will actually save you money in the long run. Trying to figure out why your goods are at the wrong port hundreds of miles away, then scrambling to get them rerouted to your destination? That's costly. A global sourcing agent takes the reins from day one and guides your product from the manufacturer to your doorstep, while managing everything in between and keeping you abreast of the progress of your order throughout its journey.
Shipping Error #2: Lack of knowledge
Often, the root of all the problems with misdirected freight is that the person or company importing product is completely green about the nature of overseas manufacturing and importation. There are a lot of hoops to jump through when it comes to international importing – one false move could be the difference between a shipment arriving whole and on time, and a shipment seemingly disappearing into the ether. Freight forwarding, tariff classification, Customs filing, and local delivery are all individual animals that must be managed. Shipping product from an offshore factory to the importer's destination is an import manager's priority and area of expertise.
You wouldn't ask your accountant to design your company website, would you?
Trust an International Trade Manager with Your Freight
Relieve yourself of the burden of worry about when and where (and if) your product will be arriving. Trust all manner of logistics to an international trade manager who will stay on top of your product and keep you in the know throughout the entire process, from the booking of cargo for ocean or air freight transport to the management of U.S. Customs, homeland security, and federal government filings, from the tracking of shipments to local delivery.
Contact the import experts at Walker World Trade to discuss your international importation needs and shipping questions.