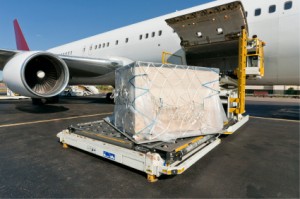 First-time importers will discover as they investigate the process of importing that finding a quality manufacturer is not the only challenge. Once you've determined what importer you will be working with, the next obstacle to overcome is getting your offshore products to your doorstep.
A global sourcing agent will advise you of your freight options so that you know the best way to get your cargo to the desired destination, whether that is by ocean, air, truck, or rail. A qualified, experienced import manager will calculate landed costs so that you can make an informed decision when determining selling price, and a reputable manager will also make you aware of all possible charges so there are no surprises when it comes to managing your freight.
The bottom line is this: You don't want to have to worry about the shipping of your materials. There are enough tasks to manage without having to fret about whether or not your goods will show up in the right place, or at all. So trust in a global sourcing agent.
As you determine what importer manager will facilitate the ordering and shipping of your goods or materials, be sure that they:
Offer door-to-door global ocean and airfreight services
Manage all U.S. Customs and Border Protection fees, document filings, and any other government documentation
Offer tariff classification, Customs bond assistance, and marine insurance
Provide landed costs calculations for the imported products
Maintain accurate GPS tracking information
Provide daily status reports
Make every effort to expedite release and shipment to the desired destination
Guarantee logistical troubleshooting
Provide information regarding changes in ocean and air cargo markets that may increase or decrease costs
Provide clear, straightforward, itemized, transparent freight quotes
Don't leave the importation of your goods to chance. Your business depends on the availability of your materials – know when they will arrive, how they will arrive, and what is expected of you before, during, and after by working with an experienced global import manager. The experts at Walker World Trade will help you get your freight from here to there.