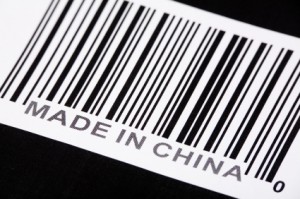 One of the most daunting elements when you choose to import from China or Europe is being unable to know what kind of quality you'll be getting until the product is right in front of you (if it makes it that far). Using a sourcing agent gives you confidence that your money, time, and efforts will be worthwhile.
When you want product or results quickly, it may be tempting to forgo quality or be willing to overlook any red flags that pop up around potentially less-than-reputable overseas suppliers. So how do you find the trustworthy and experienced offshore manufacturing sources? You consult an import management company.
It's who and what you know
One of the first things a qualified sourcing agent will inform you about is the fraudulent or deceitful networks or even individuals who are posing as experts in importing goods. Online search engines offer advertising space for global sources, but it's very difficult to discern if the advertiser is a trading company, manufacturer, or a sales person representing himself as a bigger entity.
In short, there are too many questions when going online is your only source for finding offshore products – the options are as vast as the ocean that separates you from your potential suppliers. Consulting an import management company bridges the gap.
Why you shouldn't import alone
Sourcing agents can guarantee product quality from an offshore factory, a China supplier, a European manufacturer, or other international supplier. An import manager can provide you the importer with a direct link to manufacturers, rather than you working alone through a trading company.
Cost savings are tremendous as well. It's unnecessary to develop a purchasing department, or take the risk of working with unqualified global sources, or deal with the headache of customs details and other paperwork. An import management company deals with shipping, from the manufacturer, by air or by sea, to local delivery.
For more than 75 years, Walker World Trade has established worldwide relationships with trustworthy and experienced global sources that deliver quality products at competitive prices. Whether your industry is manufacturing, retail, wholesale, or public service, the experts at Walker World Trade will help you acquire quality products from offshore factories, be they China manufacturers, European suppliers, or otherwise.