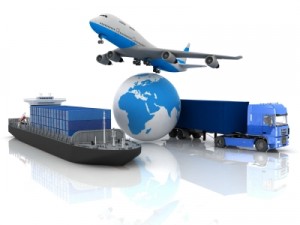 Do you believe that your importing needs are simple enough that you can manage international relations with suppliers and businesses all on your own? You may want to reconsider just how much time, energy, and knowledge you have about the international trading market before you embark on this path.
When the word "international" features in any of your business dealings, the ensuing exchanges can be anything but simple. Language barriers, less-than-trustworthy sources, time differences, the inability to be there in person to see what's going on – there are innumerable problems that can occur which will all affect your schedule, bottom line, and sanity.
An established and experienced import management company is the go-between that saves you from any potentially business-ending errors as you deal with international suppliers. The right import management company understands that you want quality product quickly.
The role of an import management company
Maybe you're a company without a purchasing department. Perhaps you're an entrepreneur without the time yourself – or the staff – to manage the importing of product from China suppliers or European suppliers. Here's what an import management company should do for you:
Find qualified, trustworthy, reliable, price-competitive global sources for your needs
Conduct factory due diligence and product development, from inception to prototyping
Carry out procurement assistance and production management
Manage shipping from the offshore factory to your desired destination, including  booking transport via ocean or air and tracking shipments
Take care of customs issues, paperwork, and government filings
You may have figured out your product development, but if logistics and customs haven't yet crossed your mind, consulting an import management company to find out what can be done for your import needs is the wisest decision you will make in your endeavors.
Walker World Trade has been sourcing and importing quality, price-competitive products for clients in the manufacturing, wholesale, retail, and public service industries for over 76 years. Contact the import and export experts at Walker World Trade to discuss import from China, Asia, or European manufacturers.