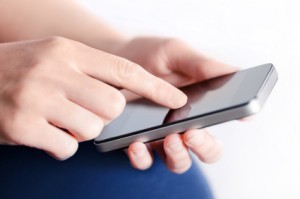 With the release of a new Apple product comes incredibly high demand. The iPhone 5 officially debuted on September 21 and has already encountered setbacks in production. Demand is far higher than supply, and these troubles have been compounded by difficulties with overseas suppliers.
Foxconn Technology Group in Taiwan assembles iPhones, but they found it necessary to close a plant in China after 2,000 workers were involved in a brawl. Is the shutdown temporary or permanent? Only time will tell. But the fact is, Apple is scrambling to get production back on track.
Why Global Sourcing Support is So Crucial
Consider your own business – if you're getting ready to roll out a new product or are selling a popular item, what happens if your overseas manufacturer encounters unexpected difficulties? Do you have a backup plan? Is someone keeping you abreast of any potential kinks in your company's productivity?
Accidents happen, delays occur, unforeseen problems develop – anything could cause your overseas shipments to be stopped or cancelled. Don't be stuck feeling the pressure of a last-minute scramble –an import management company minimizes your strain. An experienced global sourcing agent will maintain regular communications with global suppliers – this is a must for any business importing goods from China manufacturers or European manufacturers – so that you know immediately if something needs to happen to make sure the parts and pieces of your enterprise continue to run smoothly.
What is Your Plan B?
It's necessary for every business person who imports finished products or parts and materials from international supplies to ensure that these items are going to reach their destination when they're supposed to and, should speed bumps occur along the way, any issues will be solved quickly and efficiently before they affect your bottom line.
Your business can't afford the delays – and it doesn't matter whether you're selling the latest technological gadget or a completely different innovation. A global sourcing agent offers the necessary support to keep your business rolling and is the go-between that ensures the quality and safety and reliability of the goods you're importing.
Walker World Trade is aligned with over 400 worldwide factories whose values and business practices have been qualified after careful examination and years of positive experiences. Offering such a vast network of qualified, price-competitive, and quality-driven manufacturers is the Walker guarantee. We maintain good relationships with suppliers so you can maintain good relationships with your customers. Contact the experts at Walker World Trade to discuss your international importation needs.